Talybont 2019
Sunday 31st March 2019 Talybont Market,
Station Road,Talybont
LD3 7JE
A warm Welsh welcome to a typical early season ride: forestry tracks, mountain tops and fabulous views. Tough, slow ride but with lots of opportunities to canter. Hard standing parking, easy access off the A40 between Crickhowell and Brecon.
For more detailed information, please click here to see EGB ride details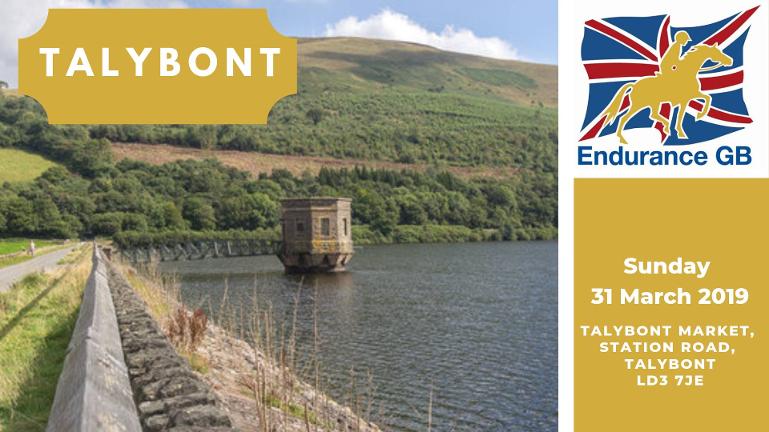 Classes
1. 40km GER
2. 40km Novice GER
3. 32km GER
4. 32km Novice GER
5. 20km Novice Foundation GER
6. 16km PR
Entries Limited to 40 competitors.
Talybont GER
(GRADED ENDURANCE RIDE)
Ride Organiser
Mrs Fiona Griffiths
Ty Mawr Farm
Bwlch
Brecon
Powys LD3 7NX
Telephone: 07941 049485
Email: info@golden-castle.co.uk
Ride Entry Closing Date
Monday 18 March 2019
Late Entries Allowed
Late Entries By
Friday 29 March 2019 06:00 PM
Latest Edit
Friday 29 March 2019 06:30 PM
Late entry fees apply - see below
Please see the welcome letter below that has Talybont Ride info. 03.03.2019
Talybont Map (added 14.03.2019) You can print at A4 and also A3 (recommended)