EGB De Cymru is a Branch of Endurance GB.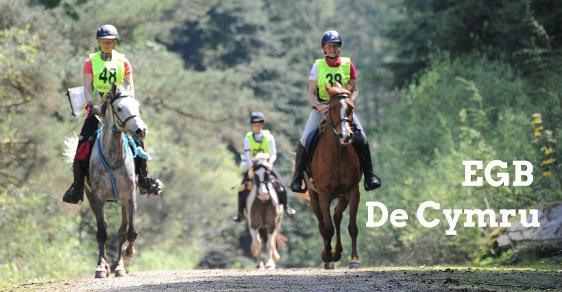 10th June 2021
2021 INTER-REGIONALS AT CIRENCESTER
URGENT: We still need team members from De Cymru Group to take part in the Inter-Regionals at Cirencester. Please see below for details.
14th May 2021
ARE YOU INTERESTED IN BEING CONSIDERED FOR A TEAM COMPETITION?
2021 INTER-REGIONALS ARE BEING HOSTED AT CIRENCESTER
De Cymru Group is joining with Offa's Dyke Group to form a team for the Inter-Regional competition.
For further information and to declare your interest in being part of the team, please contact Mary Stubbs mary@woodsideendurance.co.uk
Copyright © EGB De Cymru 2021 All Rights Reserved
This website under the management of the EGB De Cymru Committee. We welcome your photos and articles for inclusion on the website and in the newsletter so if you have copy to share with the membership please get in touch via our contact page.
Join Us
Whether you are a lifetime advocate or new to our sport, we invite you to join us. We welcome new ideas and value enthusiasm from members and volunteers, new and old.
About Us
This group has been formed to serve the members of Endurance GB in the South East Wales area by promoting and running events and rides for the membership. We welcome new members and anyone who would like to find out more about endurance riding so please come along to our social rides and events to find out more. See our Getting Started Page
We are all in this together – and we are glad you are visiting our site. This is our online meeting place, where we organise our activities, share ideas, and publicise our mission.
Our Work
We work together to make our cause known, to reach out to other groups who share our vision. Whether you're ready to lend a hand at one of our activities or have photos or articles to share about a recent event, here's the place to do it.