EGB De Cymru is a Branch of Endurance GB.
Follow any of the links below for information.
Rides for 2020
All ride dates for 2020 are provisional. Please check back for updates.
Click here for Rides and Events
Tumblr blog
Did you know you could send your own photos, videos and text in for the tumblr blog?
Submit your photos, text or videos to our tumblr blog by following the link below.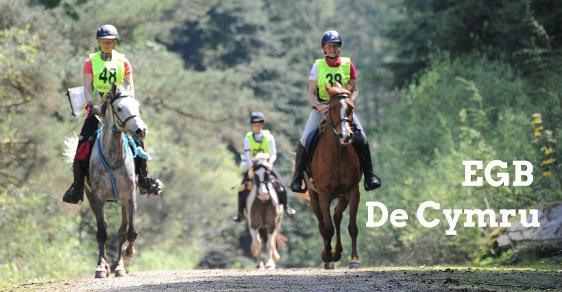 Updated 10th February 2020
Do you like your fun to be challenging or even your challenge to be fun? Whatever way here's a Fun Challenge for you in 2020!
EGB De Cymru Rides will also incorporate The Gwent Mountain Challenge.
The aim is to offer new and existing members the opportunity to follow a short series of rides designed to help with fitness training for both horse and rider, with a simple points system culminating in a Challenge Championship.
The series is planned as follows:
13th April – Mynyddislwyn Ride
8th May – Coed Gwent 1(Wentwood)
25th May – Mynydd Machen
13th June – Mynydd y Grug (Cwm Sirhwyi)
4th July – Coed Gwent 2 (Wentwood)
For more information contact Hilary on 07920 728 641
Updated 8th January 2020
Venue and Menu added. Click on Heading to go to Annual Meeting page.
Trophy Information 2020
Trophy cards for 2020 will soon be ready for download.
Please see up to date postings with regard to the Equine Flu Outbreak from Endurance GB
Endurance GB Announce a
New Clothing Range
New Clothing Range from Custom Club Clothing - (Published:26 January 2019)
Endurance GB are delighted to announce the launch of its new clothing range which can be purchased through Custom Club Clothing at http://www.customclubclothing.co.uk/shop/index.php?c=328

There are fully personalised options to add, for example, your name, your horse's name, your group name or your team name. The only thing that will appear as standard is Endurance GB ;)
There are a number of colour combinations to choose from. Go and have a browse and get yourself kitted out for the new season.


We'd love to see your photos of you wearing your new kit!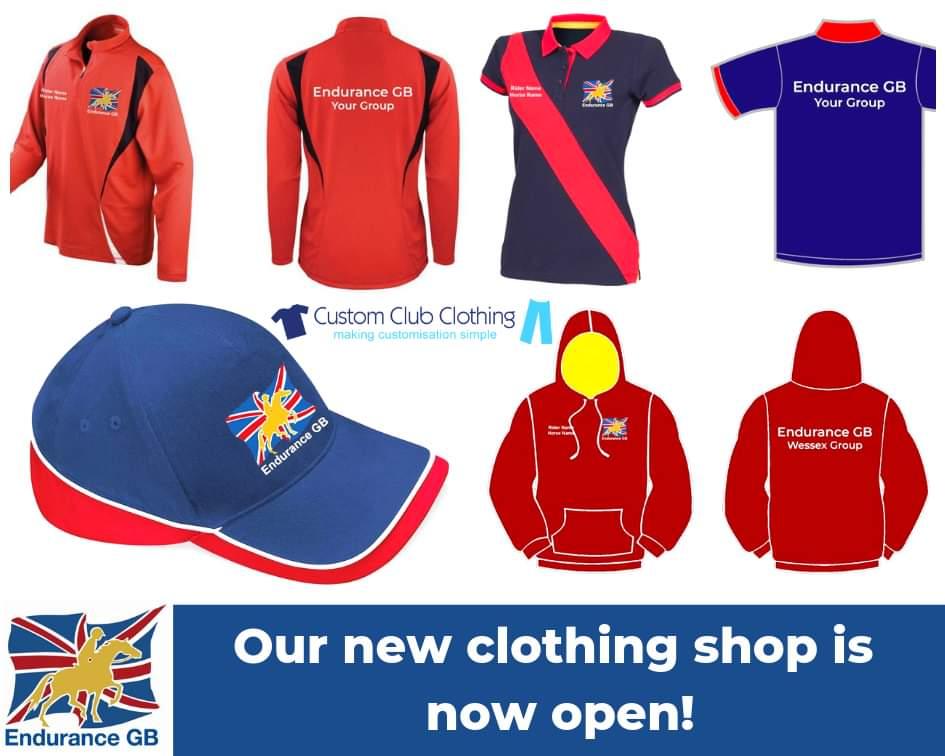 SUMMARY OF ENDURANCE GB 2019 RULE CHANGES

- (Published:05 January 2019)
Please find below a summary of rule changes for 2019 and a few clarifications.
This website under the management of the EGB De Cymru Committee. We welcome your photos and articles for inclusion on the website and in the newsletter so if you have copy to share with the membership please get in touch via our contact page.
Join Us
Whether you are a lifetime advocate or new to our sport, we invite you to join us. We welcome new ideas and value enthusiasm from members and volunteers, new and old.
Copyright © EGB De Cymru 2017. All Rights Reserved
About Us
This group has been formed to serve the members of Endurance GB in the South East Wales area by promoting and running events and rides for the membership. We welcome new members and anyone who would like to find out more about endurance riding so please come along to our social rides and events to find out more. See our Getting Started Page
We are all in this together – and we are glad you are visiting our site. This is our online meeting place, where we organise our activities, share ideas, and publicise our mission.
Our Work
We work together to make our cause known, to reach out to other groups who share our vision. Whether you're ready to lend a hand at one of our activities or have photos or articles to share about a recent event, here's the place to do it.