EGB De Cymru is a Branch of Endurance GB.
Follow any of the links below for information.
Rides for 2018
Please see our Rides and Events Page for our provisional Ride Dates for 2018
Click here for Rides and Events
FunRide Entry Forms and Parental Consent Form

Tumblr blog
Did you know you could send your own photos, videos and text in for the tumblr blog?
Submit your photos, text or videos to our tumblr blog by following the link below.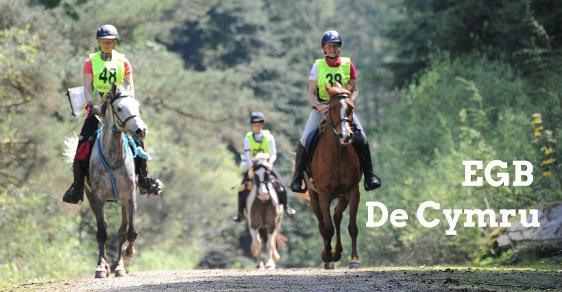 Welsh Endurance Team Latest
We are proud to announce that the Team to represent Wales at the forthcoming Home International and Celtic Challenge 2018, hosted by Scotland at the beautiful Brodie Castle is as follows:
Chris Wray; Belinda Stewart; Sue Box; Nicola Smith; Charlotte Fleming; Piers Geddes; Zoe Powell; Jenny Myerscough; Charlie Turley; Julie McKeown; with Chef Steve Smith.
Riders, horses and the hard working crews will be setting of on their 2 day journey on 14th August
The committee wish them well on their venture north.
For the first time in many years, our Chair (and more importantly Farrier!!) Eilian will not be able to attend. We hope that he gets back to full health soon and that the Team can do him proud.
We held a great team bonding and training day on a beautiful Sunday afternoon under the watchful gaze of Idris our mascot. A truly eclectic group that will have a lot of fun as well as "going for it" in the competition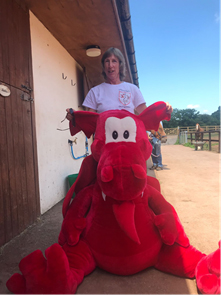 Belinda deciding whether Idris would be a better bet than her horse!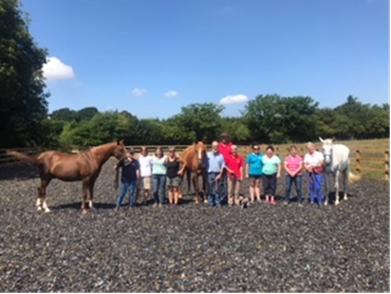 The "Team" – well most of it anyway – Scotland here we come!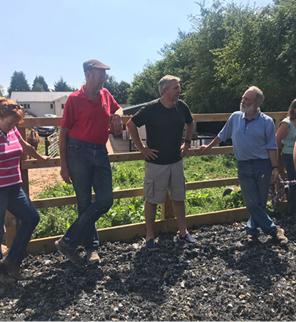 This website under the management of the EGB De Cymru Committee. We welcome your photos and articles for inclusion on the website and in the newsletter so if you have copy to share with the membership please get in touch via our contact page.
Join Us
Whether you are a lifetime advocate or new to our sport, we invite you to join us. We welcome new ideas and value enthusiasm from members and volunteers, new and old.
Copyright © EGB De Cymru 2017. All Rights Reserved
About Us
This group has been formed to serve the members of Endurance GB in the South East Wales area by promoting and running events and rides for the membership. We welcome new members and anyone who would like to find out more about endurance riding so please come along to our social rides and events to find out more. See our Getting Started Page
We are all in this together – and we are glad you are visiting our site. This is our online meeting place, where we organise our activities, share ideas, and publicise our mission.
Our Work
We work together to make our cause known, to reach out to other groups who share our vision. Whether you're ready to lend a hand at one of our activities or have photos or articles to share about a recent event, here's the place to do it.