EGB De Cymru is a Branch of Endurance GB.
Follow any of the links below for information.
Rides for 2019
Please see our Rides and Events Page for our Ride Dates for 2019
Click here for Rides and Events
FunRide Entry Forms and Parental Consent Form

Tumblr blog
Did you know you could send your own photos, videos and text in for the tumblr blog?
Submit your photos, text or videos to our tumblr blog by following the link below.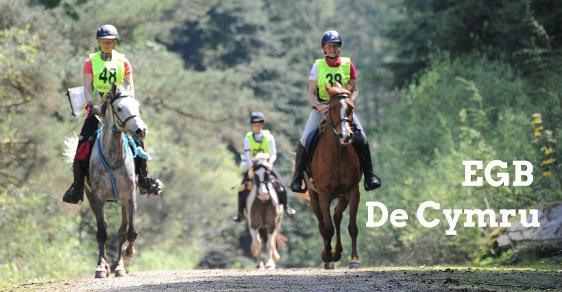 CALL TO ACTION FOR DE CYMRU MEMBERS
WOULD YOU LIKE TO TAKE PART IN THE INTER-REGIONAL COMPETITION HOSTED BY
CIRENCESTER RIDE ON Friday 19 July 2019 - Sunday 21 July 2019?
To register your interest in representing De Cymru Group in this competition please contact Sue Box email: sue.box@gmx.co.uk or Fiona Griffiths email: info@golden-castle.co.uk
Info from Cirencester Ride Page on Endurance GB:
This ride is hosting the Inter Regionals this year. Inter Regional Teams can be made up as follows: 2 x Advanced 80km CER, 2 x Open./Adv 64km GER, 2 x Open/Adv 80km (40+40) 2 Day GER, 1 x Open/Adv 40km GER, 1 x Novice Horse 40km GER, 1 x Novice Horse & Rider 32km GER (TBYB, PC are eligible), 1 x Novice Horse 32km GER. An additional 2 Rider/Horse combinations, may be added to the above 10 combinations and used as a 'Wild Card' in any of the classes. These horse/rider combinations must satisfy the criteria and have been declared prior to vetting. For Class 29, they will have to be declared prior to vetting on the Saturday. Maximum of one wild card per team per class. Wild cards in the 80km CER, 65km GER and 40/40km GER will only be placed and score placing points if one or more of their other team members in that class fail to complete. A complete set of the IR rules can be obtained via email from 10steven.bates@gmail.com
Please see up to date postings with regard to the Equine Flu Outbreak from Endurance GB
Endurance GB Announce a
New Clothing Range
New Clothing Range from Custom Club Clothing - (Published:26 January 2019)
Endurance GB are delighted to announce the launch of its new clothing range which can be purchased through Custom Club Clothing at http://www.customclubclothing.co.uk/shop/index.php?c=328

There are fully personalised options to add, for example, your name, your horse's name, your group name or your team name. The only thing that will appear as standard is Endurance GB ;)
There are a number of colour combinations to choose from. Go and have a browse and get yourself kitted out for the new season.


We'd love to see your photos of you wearing your new kit!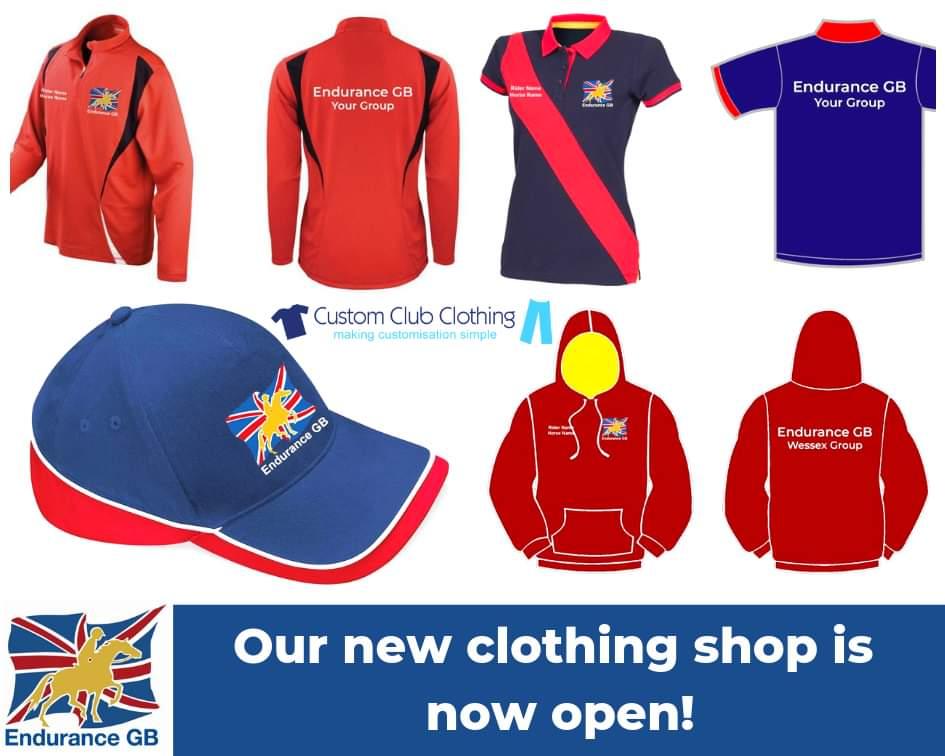 SUMMARY OF ENDURANCE GB 2019 RULE CHANGES

- (Published:05 January 2019)
Please find below a summary of rule changes for 2019 and a few clarifications.
This website under the management of the EGB De Cymru Committee. We welcome your photos and articles for inclusion on the website and in the newsletter so if you have copy to share with the membership please get in touch via our contact page.
Join Us
Whether you are a lifetime advocate or new to our sport, we invite you to join us. We welcome new ideas and value enthusiasm from members and volunteers, new and old.
Copyright © EGB De Cymru 2017. All Rights Reserved
About Us
This group has been formed to serve the members of Endurance GB in the South East Wales area by promoting and running events and rides for the membership. We welcome new members and anyone who would like to find out more about endurance riding so please come along to our social rides and events to find out more. See our Getting Started Page
We are all in this together – and we are glad you are visiting our site. This is our online meeting place, where we organise our activities, share ideas, and publicise our mission.
Our Work
We work together to make our cause known, to reach out to other groups who share our vision. Whether you're ready to lend a hand at one of our activities or have photos or articles to share about a recent event, here's the place to do it.